Roulette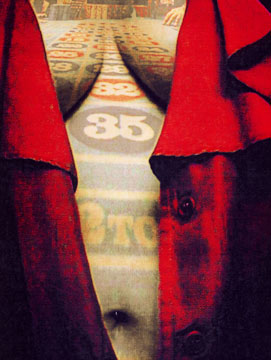 * * * * *
When I was 25 (I'm a late bloomer) I took a road trip to Las Vegas and ended up 'stuck' there for the next nine years! And about the only good job one could get with only Wal Mart experience, was dealing in a casino. So, I started out in Black Jack, and got so thoroughly bored with that in about six months, I learned Dice. I was in the second wave of women who decided to infiltrate the only area of Las Vegas not previously taken over by woman. That was Craps, and the men fought it tooth and nail. Vegas was still in the 'Old School' mentality, and the sexual harrassment and abuse I suffered at the time was something the Laobour Relations People would have a "Hay Day" with today. But for some ungodly reason, I stuck with it, and became a good dice dealer, hating it all the while. As I became bored with each game, I'd learn a new one, until soon, there were no more games, except poker, and I simply refused! Ok, sorry for the life story here, just a bit of background on the photo above...I moved to KC in 1994 and the only paying skills I had were dealing. So I stayed in it, gritting my teeth, for the next five years. I just got out in June of this year and have never been more happy/broke. I was working at Sam's Town KC (closed now) when I took the digital camera to work one day and with the permission of the Assistant General Manager, I began snapping a few shots around the place. When Missouri Gaming Commision found out, they nearly had corinaries. I suppose I was breaking some sort of security codes. So, the photos in "Roulette" and "Greed" are actual photos in a casino...well not the chest, that is mine and taken in private.
I promise the other pics won't read quite so long...sorry
* * * * *

* * * * *
And now, a word from one of Katie's sponsors...
* * * * *