Karen and Jon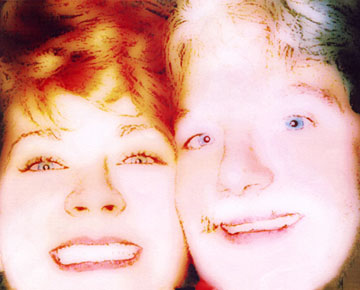 * * * * *
This is a "Hold the camers in front of yourselves and hope it's in range" photo.
I think we did pretty good. The filter is a glow filter, which sure makes my teeth nice and white!
* * * * *

And now, a word from one of Katie's Sponsors...
* * * * *