ASL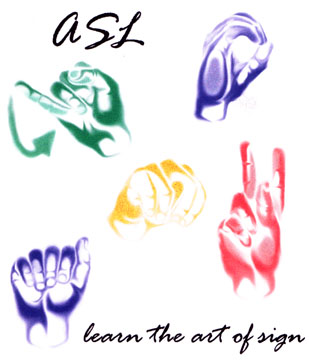 * * * * *
This was hand painted in Photoshop. Quite an interesting tecnique. I used the airbrush to spray a blob of paint in one spot and then the smudge tool to smear it around the page. You'd be amazed how such a small spray will spread what seems like forever...much further than the real thing that's for sure!
*The secret is to use layers and put whatever image you're painting underneath.*
* * * * *

* * * * *
And now, a word from one of Katie's sponsors...
* * * * *